Dansk Mester 2019
Husum Cricket Clubs lilleputter under 13 årige blev dansk mester 2019 i indendørs cricket. Efter en lang indendørs sæson spillede Husum sig frem til DM finalen som blev spillet i Ishøj/København den 23.03.2019. Den indledende runde startede i November 2018. Modstandere var : Fredericia, Esbjerg, Sønderborg, Københavnsk Boldklub, Køge, Ishøj, Albertslund, Svanholm 1 og Svanholm 2. I finalrunden i Ishøj deltog : Ishøj, Svanholm 1 Svanholm 2 og Husum. Husum vandt 2 kampe og tabte 1 kamp dette betyder at Husum Cricket Clubs lilleputter blev Danmarsmesre 2019
Husums drenge hold vandt 1 kamp og tabte 2 kampe. Husums drengehold vandt hermed en flot bronze medalje.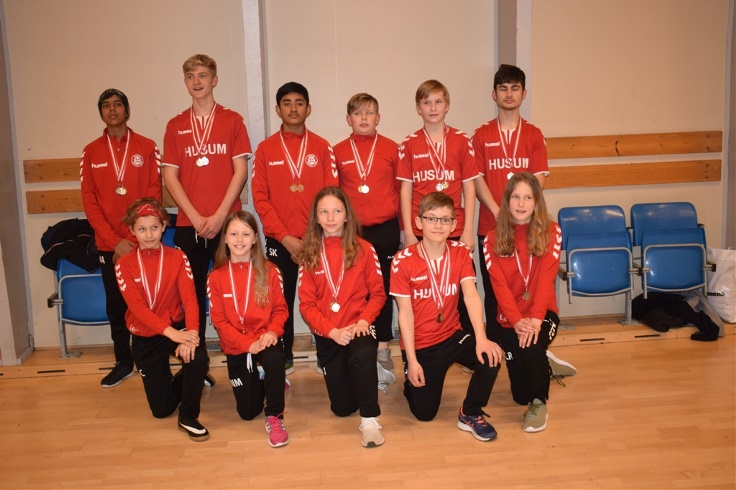 Kareem Ahmed, Cane Peper, Sham Ahmed, Jesper Post, Sascha Krieger, Sageel Butt, Mikko Casperssen, Nika Madeja, Lilly Oldenburg, Nikolai Liedl, Louise Reigardt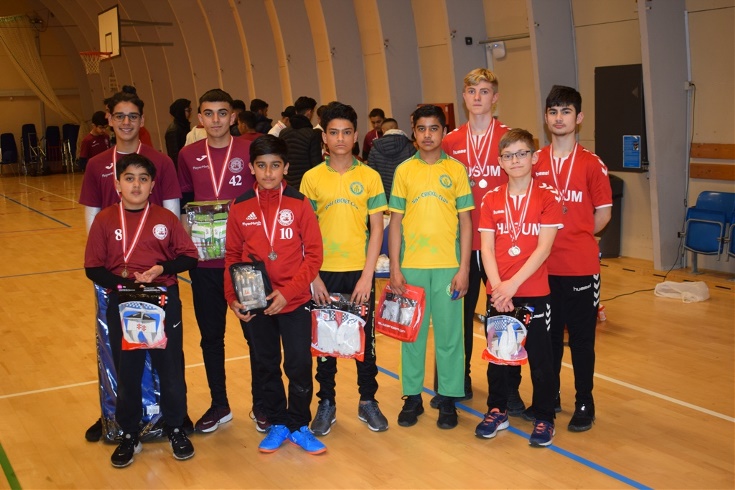 Cane Peper som turneringens bedste lilleputspiller. Nikolai Liedl som Husum bedste spiller. Sageel Butt som husums bedste drenge spiller.

Husum Cricket Club Indoor Cricket 2011
Indoor Cricket Husum Cricket Club 1969 Idrætshallen Flensborg Origin of Indoor Cricket The first significant example of organised indoor cricket took place, somewhat unusually, in Germany. A tournament was held under the auspices of the

Husum Cricket Club

in a hall in Flensburg in the winter of 1968-69.
It wasn't until the 1970s that the game began to take shape as a codified sport. Conceived as a way of keeping cricketers involved during the winter months, various six-a-side leagues were formed throughout England in the first half of the decade, eventually leading to the first national competition held in March 1976 at the Sobell Center in Islington. The sport underwent several organisational changes, most notably in Australia and in South Africa (where competing organisations fought for control of the sport), but the game has changed little since that time and has risen in popularity in several nations. Under the auspices of the World Indoor Cricket Federation the sport has reached a point where is played according to the same standard rules in major competitions throughout the world. http://en.wikipedia.org/wiki/Indoor_cricket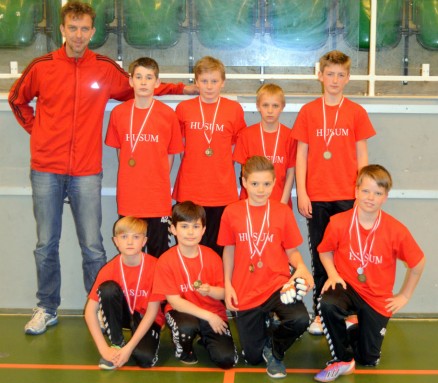 Husum Cricket Clubs Lilleputter Danmarksmester Indoor 2015